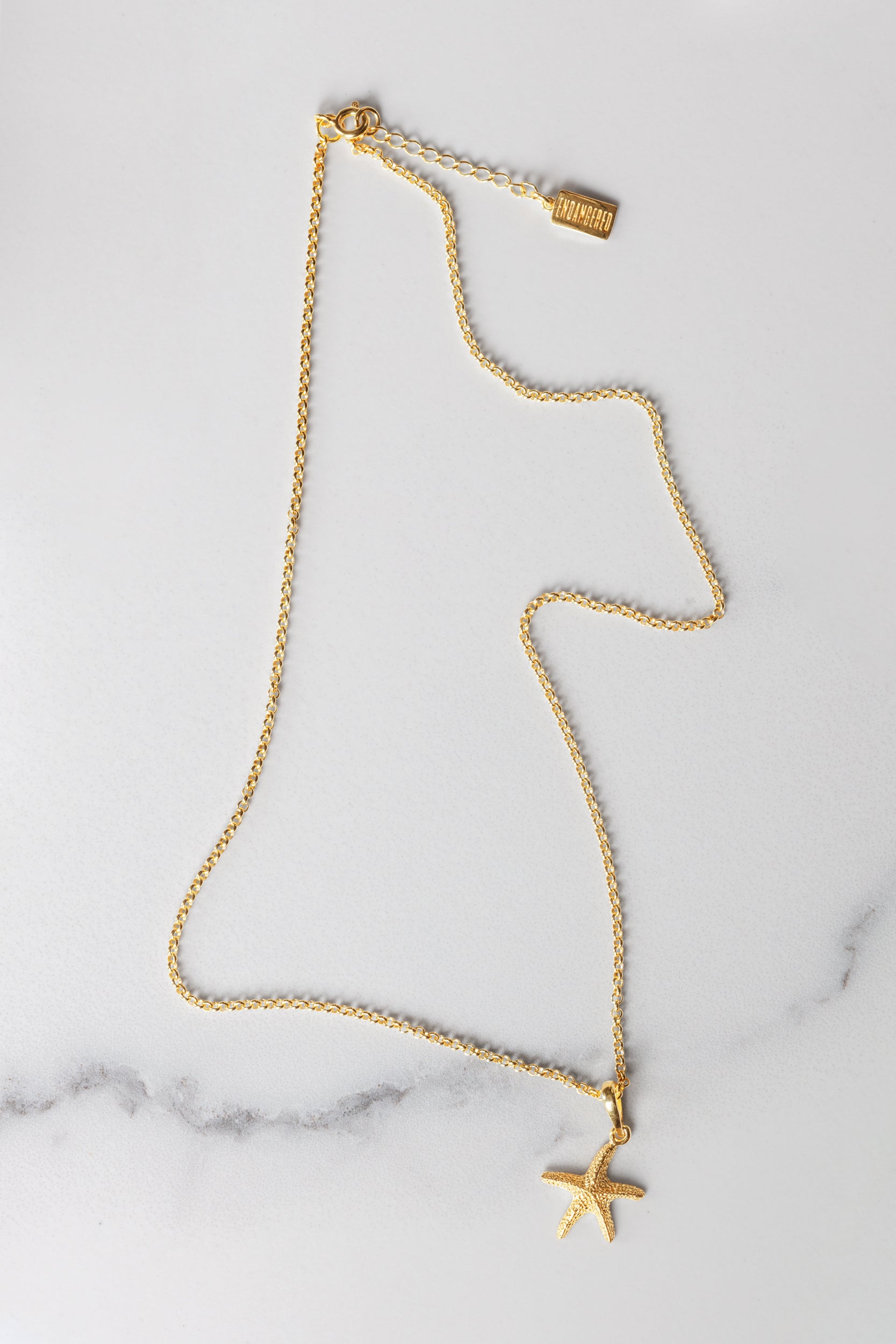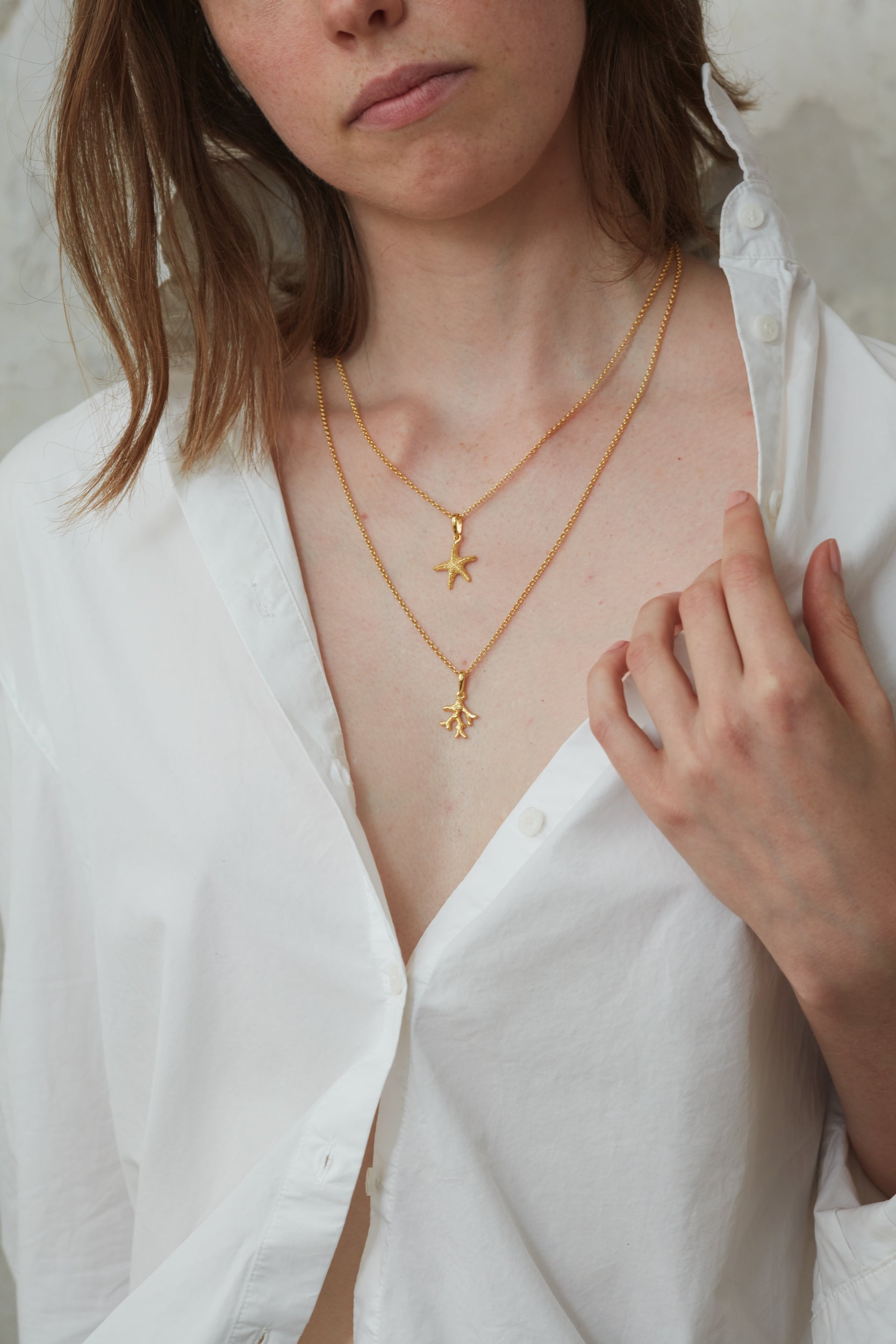 Starfish or sea stars are star-shaped echinoderms. About 2000 species of starfish occur on the seabed in all the world's oceans, from the tropics to frigid polar waters. There have been massive die offs of sea stars in recent years due to the warming climate. 
IUNC status
Vulnerable
Your Donation
20 % of the full price will be donated to Coral Gardeners.
Product details
Width: 1,4 cm
Height: 1,8 cm
Chain length 45 cm + 3 cm extension
Available in sterling silver and 18 k gold vermeil
Recycled material
Ethically handmade in Celuk, Bali
Gold wears out over time
Free shipping to Sweden.