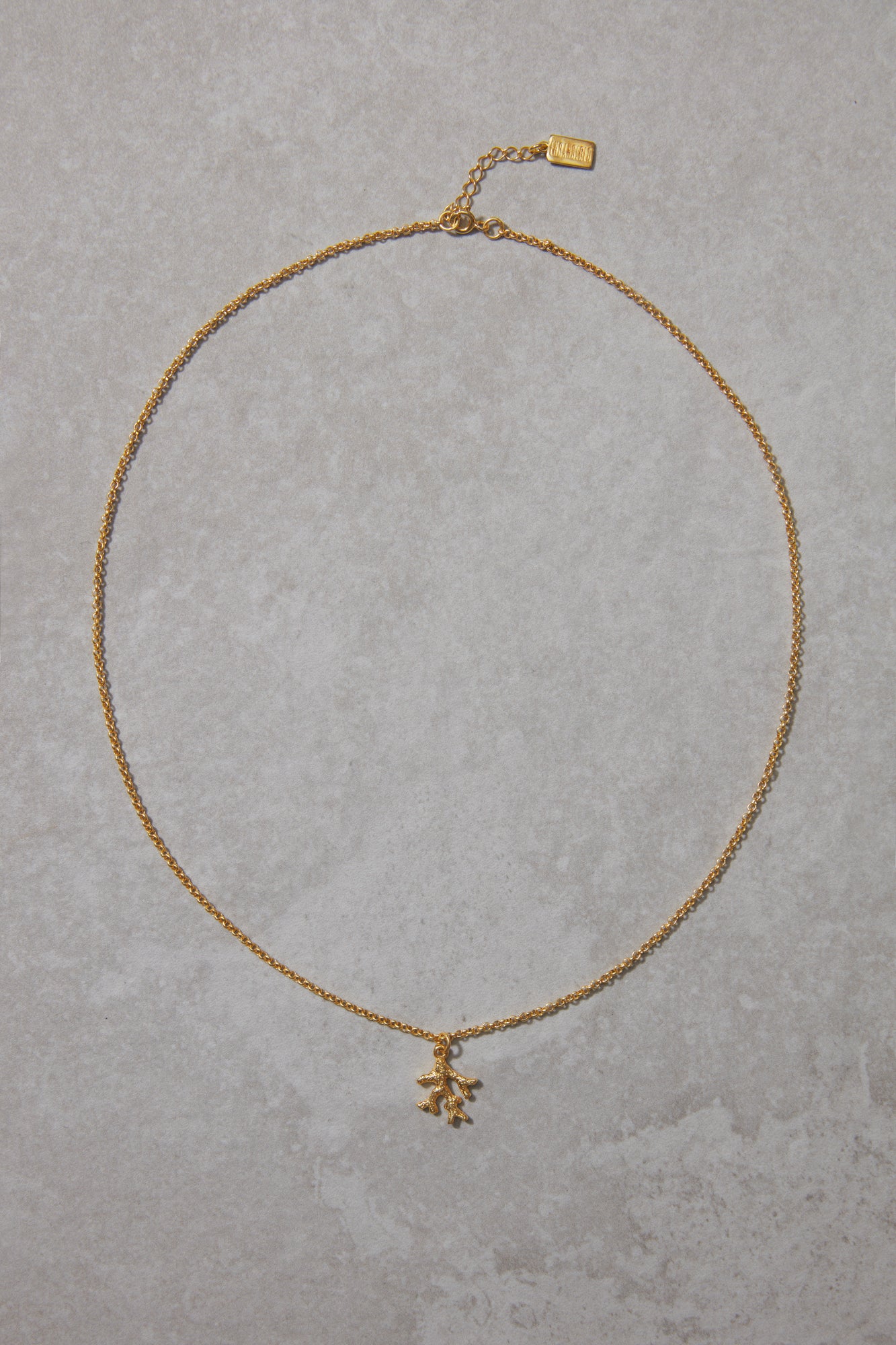 The Staghorn coral is a critical endangered coral with cylindrical branches found throughout the Florida Keys, the Bahamas, the Caribbean islands and the Great Barrier Reef. Coral reefs are endangered by a variety of factors like natural phenomena such as hurricanes and diseases, local threats such as overfishing, destructive fishing techniques, coastal development, pollution, and careless tourism and the global effects of climate change—warming seas and increasing levels of CO2 in the water.

IUNC status
Critically Endangered
Read more about threats & conservation.
Your Donation
20 % of the full price will be donated to Coral Gardeners.

Product details
Width: 1,4 cm
Height: 1,8 cm
Chain length 45 cm + 3 cm extension
Available in sterling silver and 18 k gold vermeil
Recycled material
Ethically handmade in Celuk, Bali
Gold wears out over time
Free shipping to Sweden.