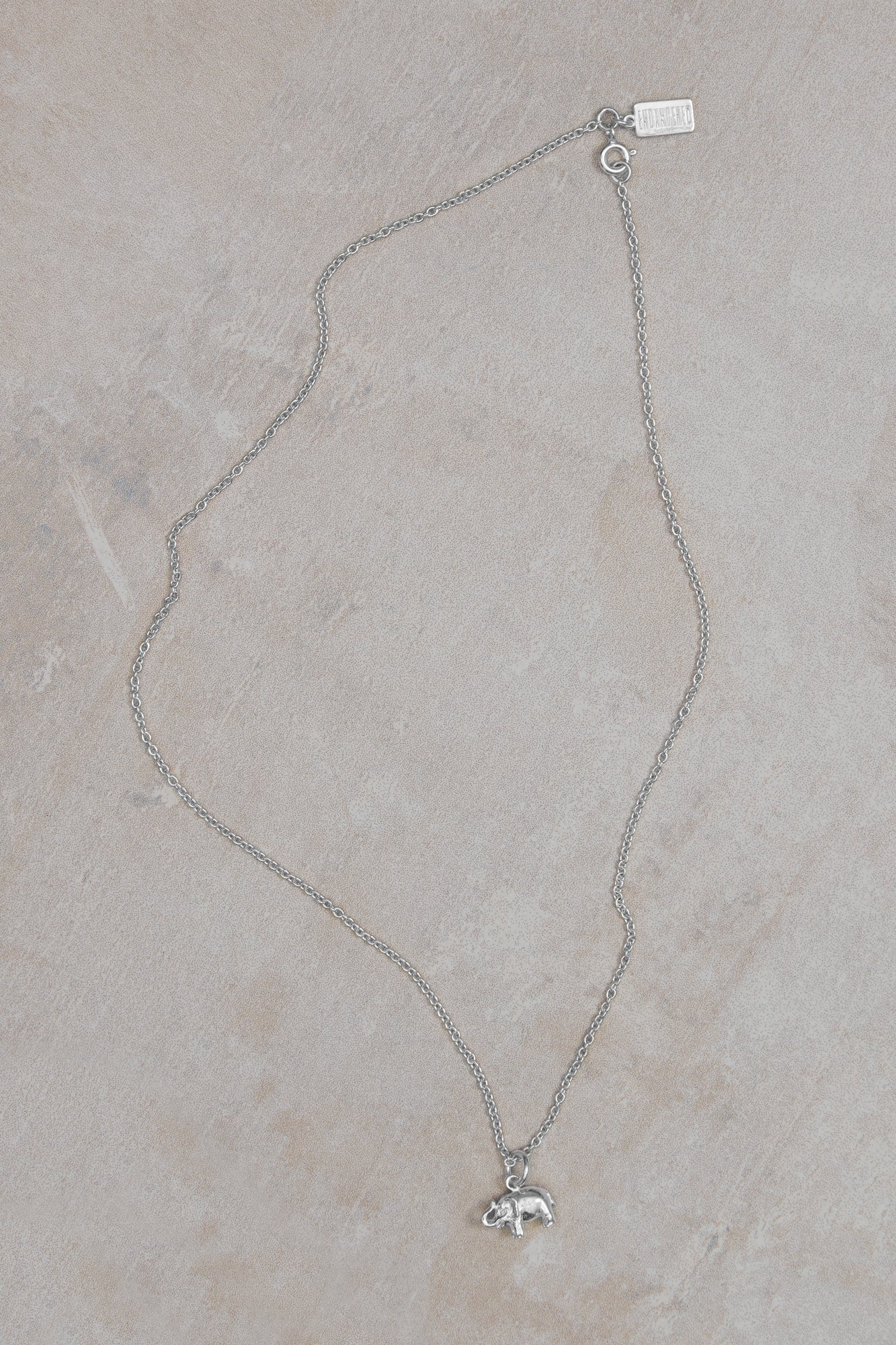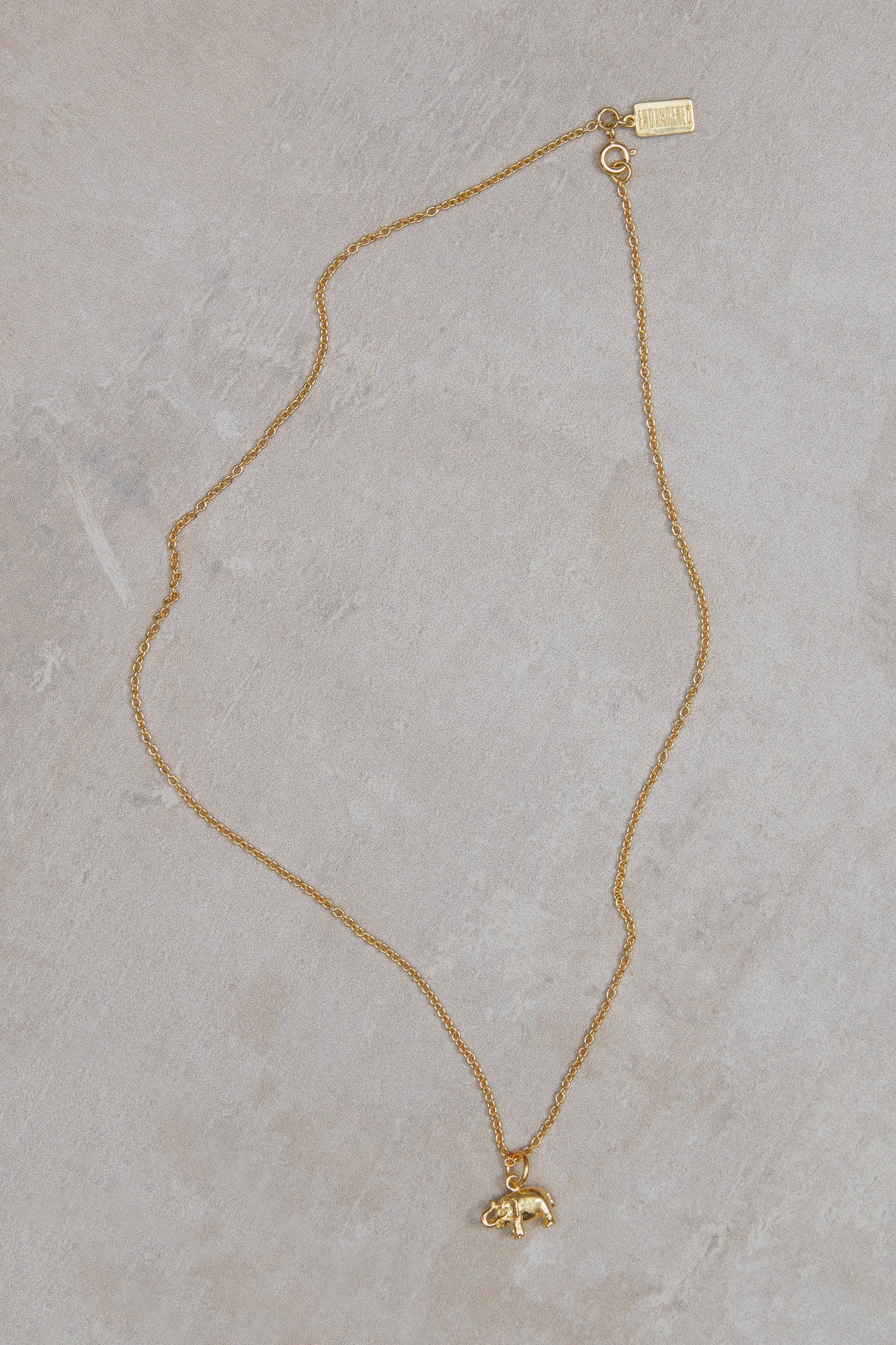 The smallest in size of Asian elephant is the pygmy elephants of Borneo. They are baby-faced with oversized ears, plump bellies and tails so long they sometimes drag on the ground as they walk. They are also more gentle-natured than their Asian elephant counterparts. The pygmy elephants  live in the deep rainforest of Borneo and wanders in herds along the huge river systems. The best hope for the long-term survival of Borneo's elephants lies in sustainable forest management and protection from poachers. There are only around 1,500 Borneo pygmy elephants left in the world.


IUNC status
Endangered
Width: 1 cm
Height: 1 cm
Chain length 42 cm
Available in sterling silver and 18 k gold vermeil
Recycled material
Ethically handmade in Celuk, Bali
Gold wears out over time

Free shipping to Sweden.