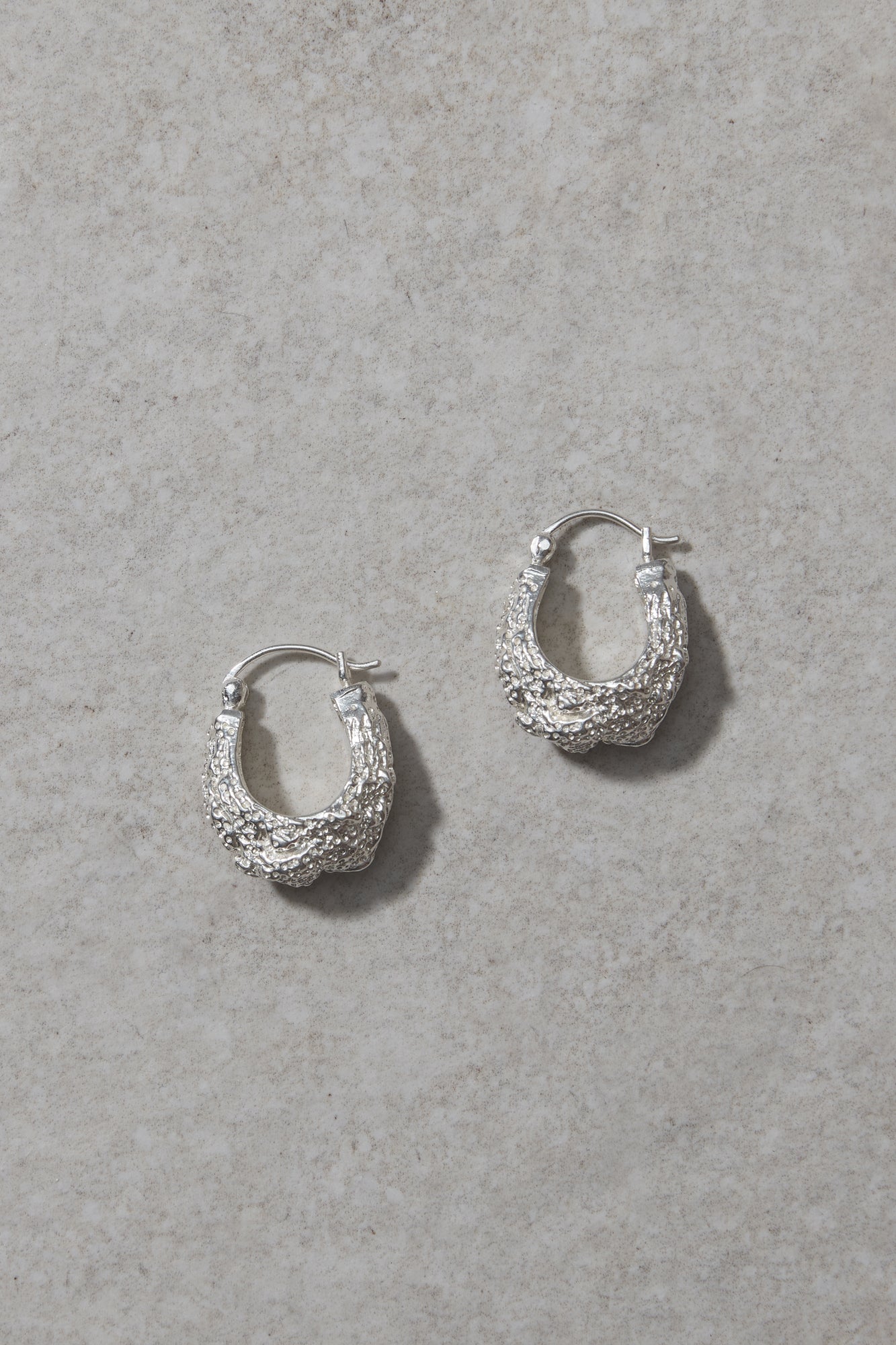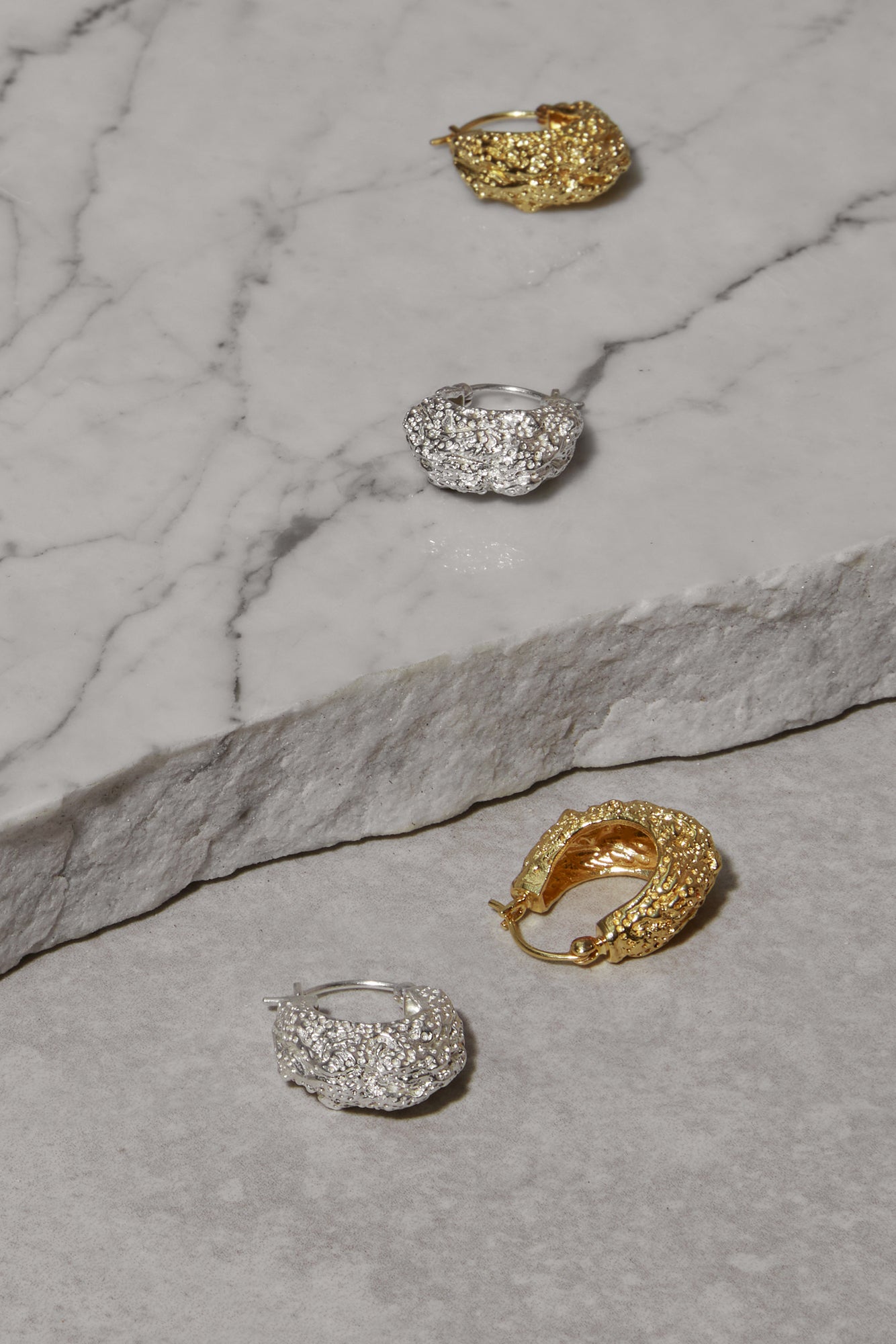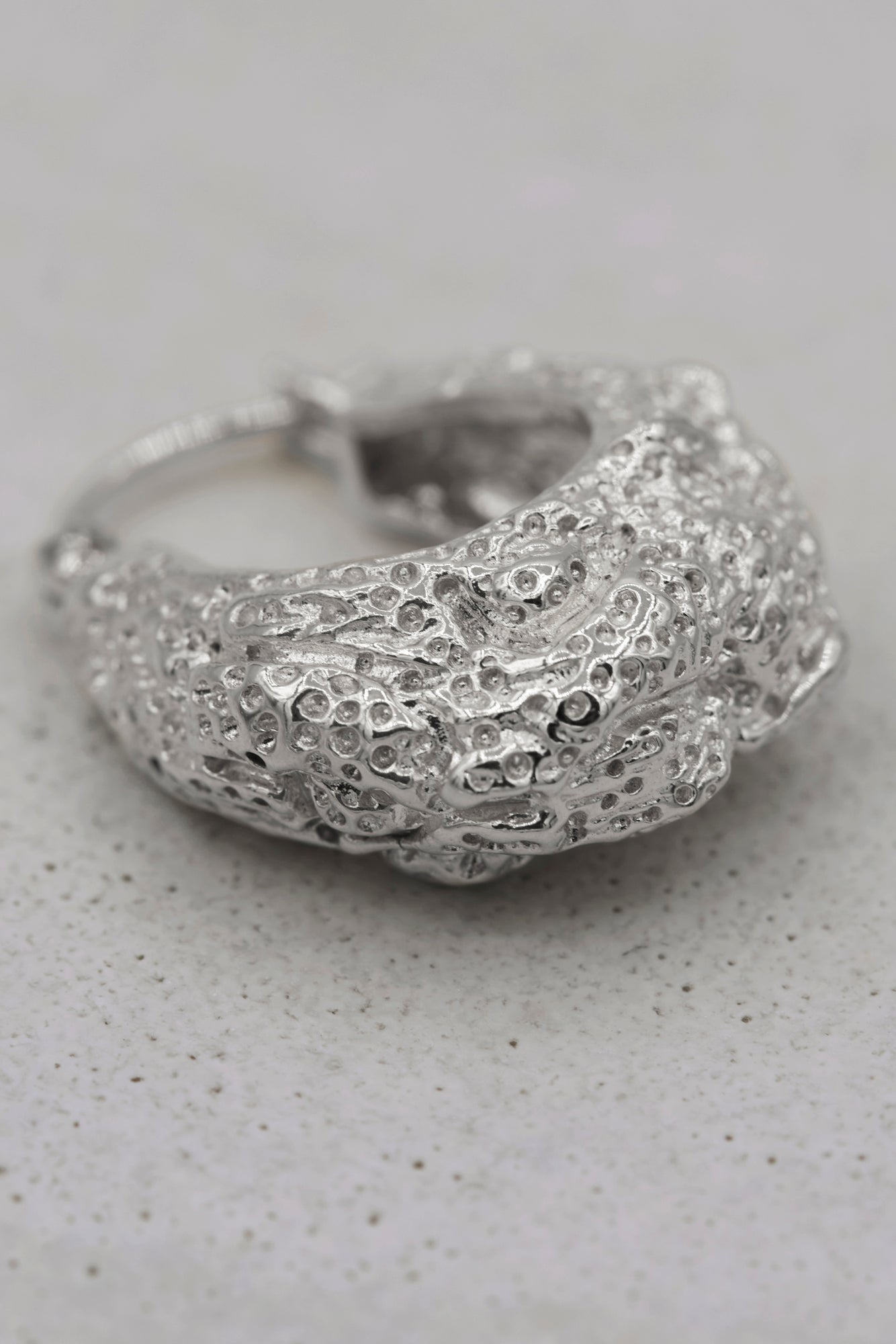 A coral reef is an underwater ecosystem characterized by reef-building corals. Often called "rainforests of the sea", shallow coral reefs form some of Earth's most diverse ecosystems. They occupy less than 0.1% of the world's ocean area, yet they provide a home for at least 25% of all marine species. Approximately 75% of coral reefs worldwide are currently threatened by a combination of local and global stressors.


IUNC status
Critically endangered
Your Donation
20 % of the full price will be donated to Coral Gardeners.
Product details
Hoop: 2 cm
Available in sterling silver and 18 k gold vermeil
Recycled material
Ethically handmade in Celuk, Bali
Gold wears out over time
Free shipping to Sweden.