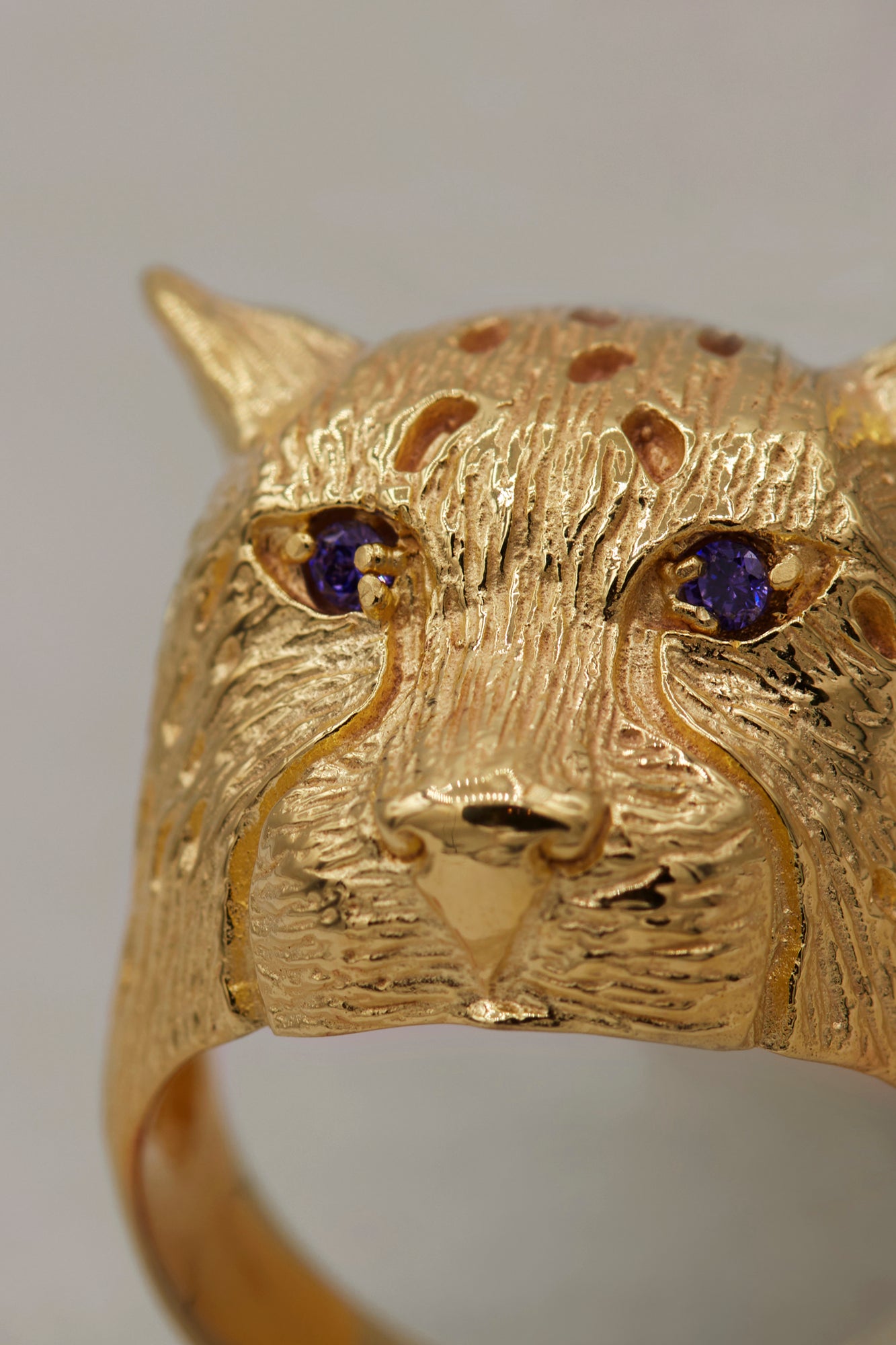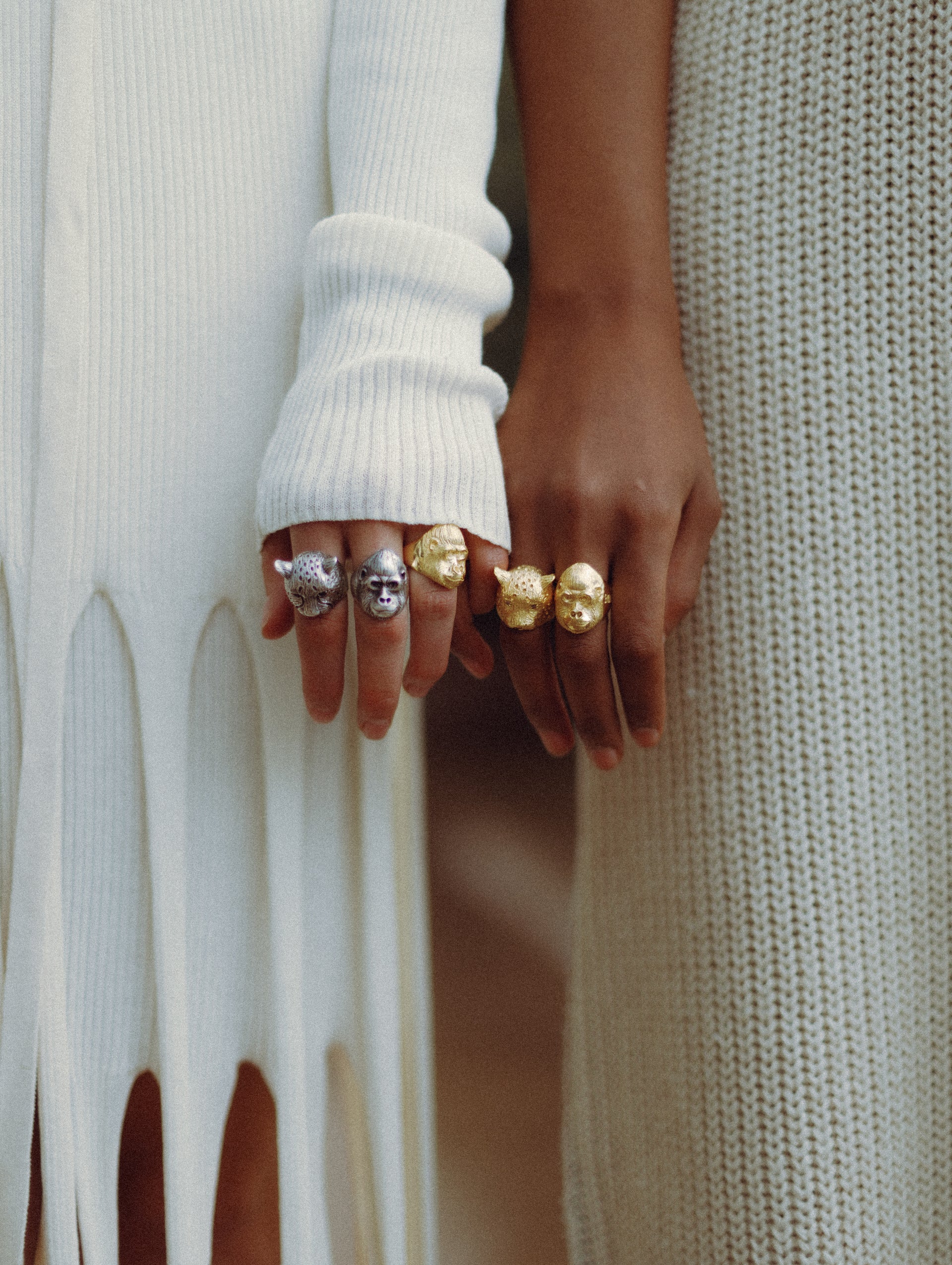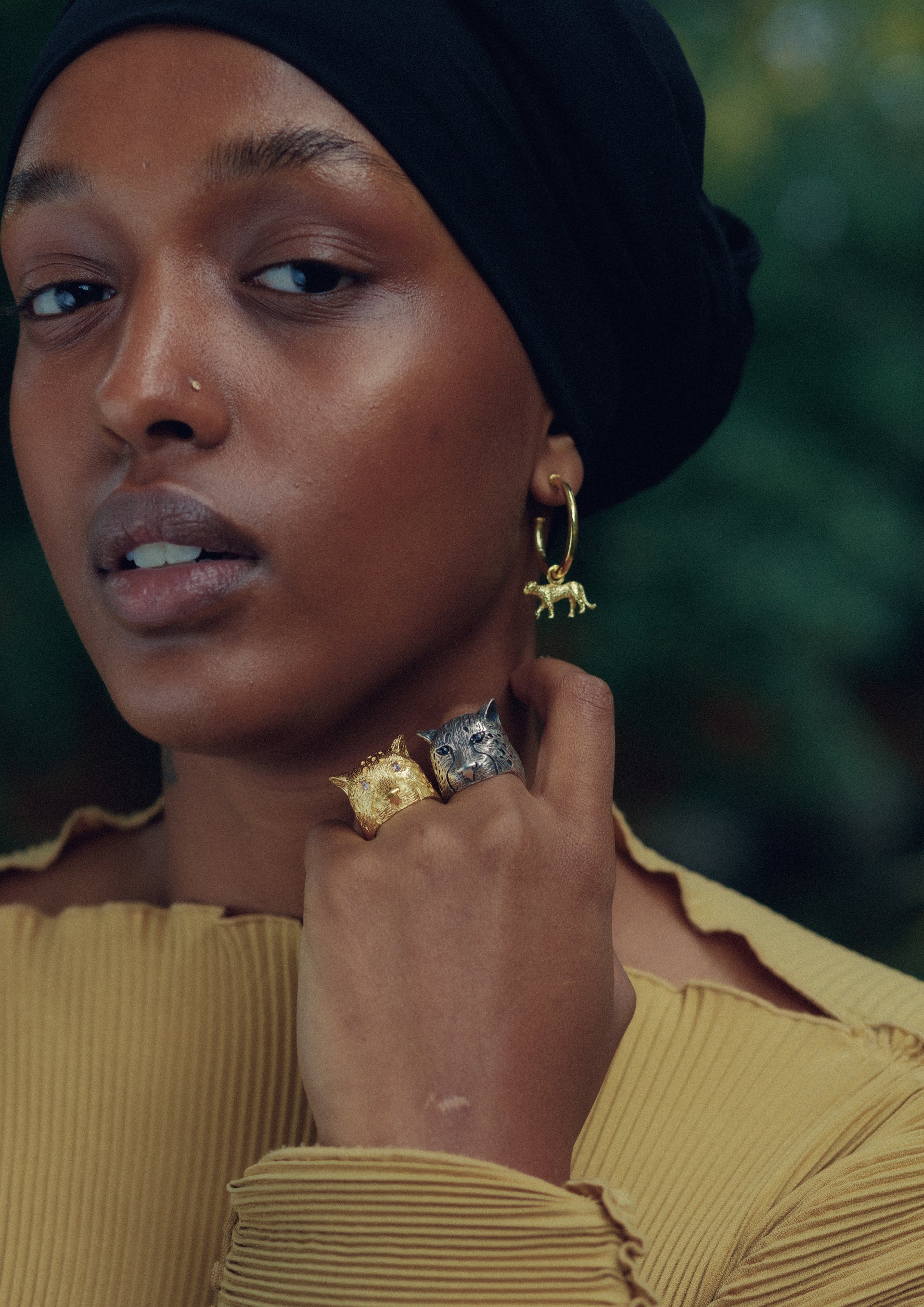 There are estimated to be only 6600 cheetahs left in the wild, and their future remains uncertain. Cheetahs are frequently killed by farmers cause to livestock and affected by loss of prey from human hunting. In some parts of Afrika, Cheetahs are hunted for their skins and traded illegally causing a significant loss in recent years. 

Read more about threats & conservation.
IUNC status
Endangered

Your Donation
20 % of the full price will be donated to Cheetah Outreach in South Africa.

Product details
Sizes: S 16.5 mm, M 17.5 mm, L 18.5 mm, XL 19.5 mm
Available in sterling 925 silver and 18k gold vermeil
Lab-grown Zirconia stones, colors may shift
Recycled material
Ethically handmade in Celuk, Bali
Gold wears out over time

Free shipping to Sweden.