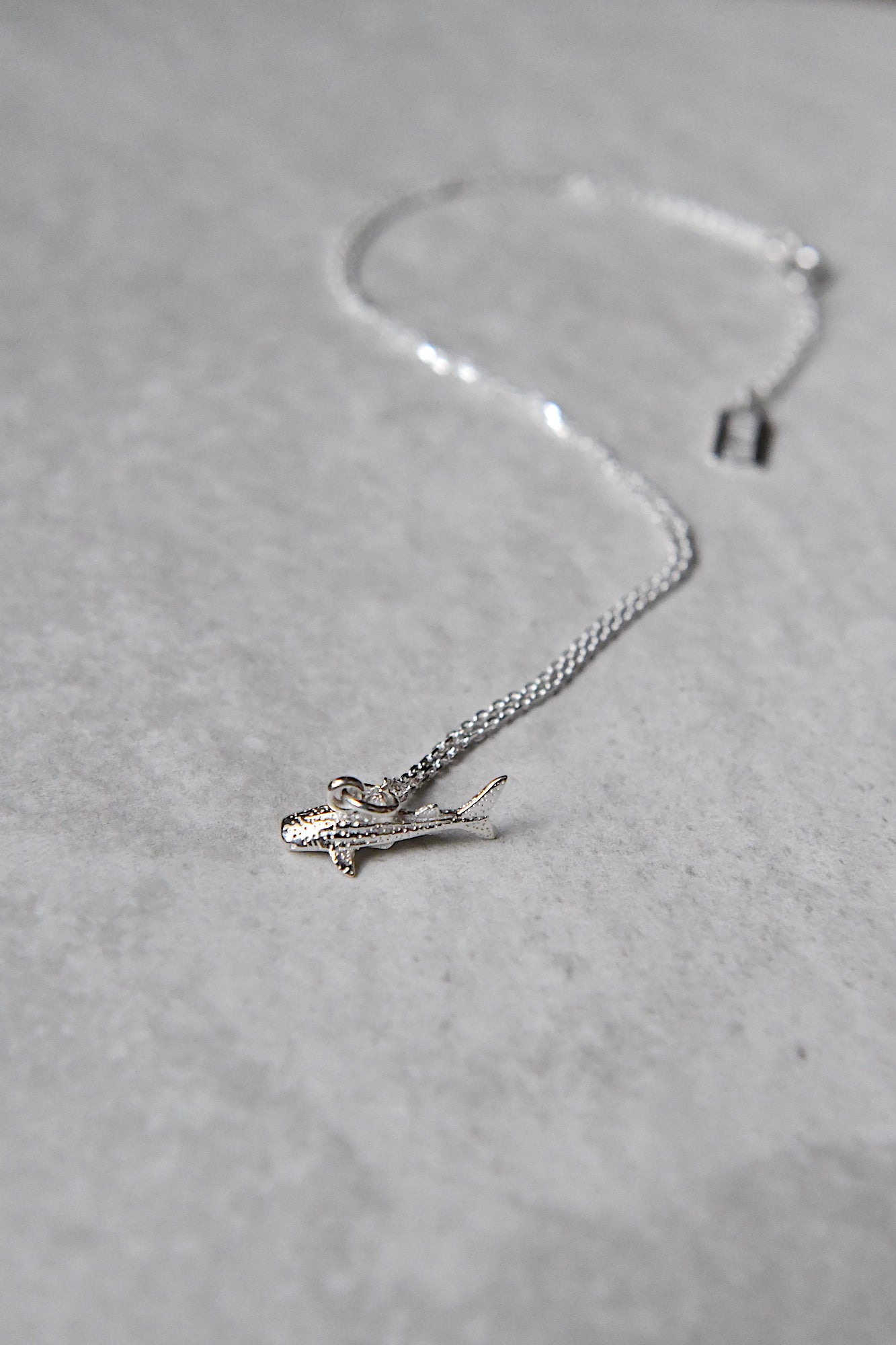 Whale sharks are the largest shark alive today. They feed on plankton and are found in all the tropical oceans of the world like Maldives and outside the coast of Tanzania. There is not yet known how whale sharks reproduce and how they give birth since this has never been observed. Whale sharks are important indicators for the health of our oceans as they often gather in places rich in planktons. Threats are among many; industry fishing, human disturbance, oil and gas drilling and boat transportations killing them.

IUNC status
Endangered
Charm ranging in length from 1 - 1,2 cm.
Chain length 41 cm + 3 cm extension

Available in sterling silver and 18 k gold vermeil
Recycled material
Ethically handmade in Celuk, Bali
Gold wears out over time
Free shipping to Sweden.