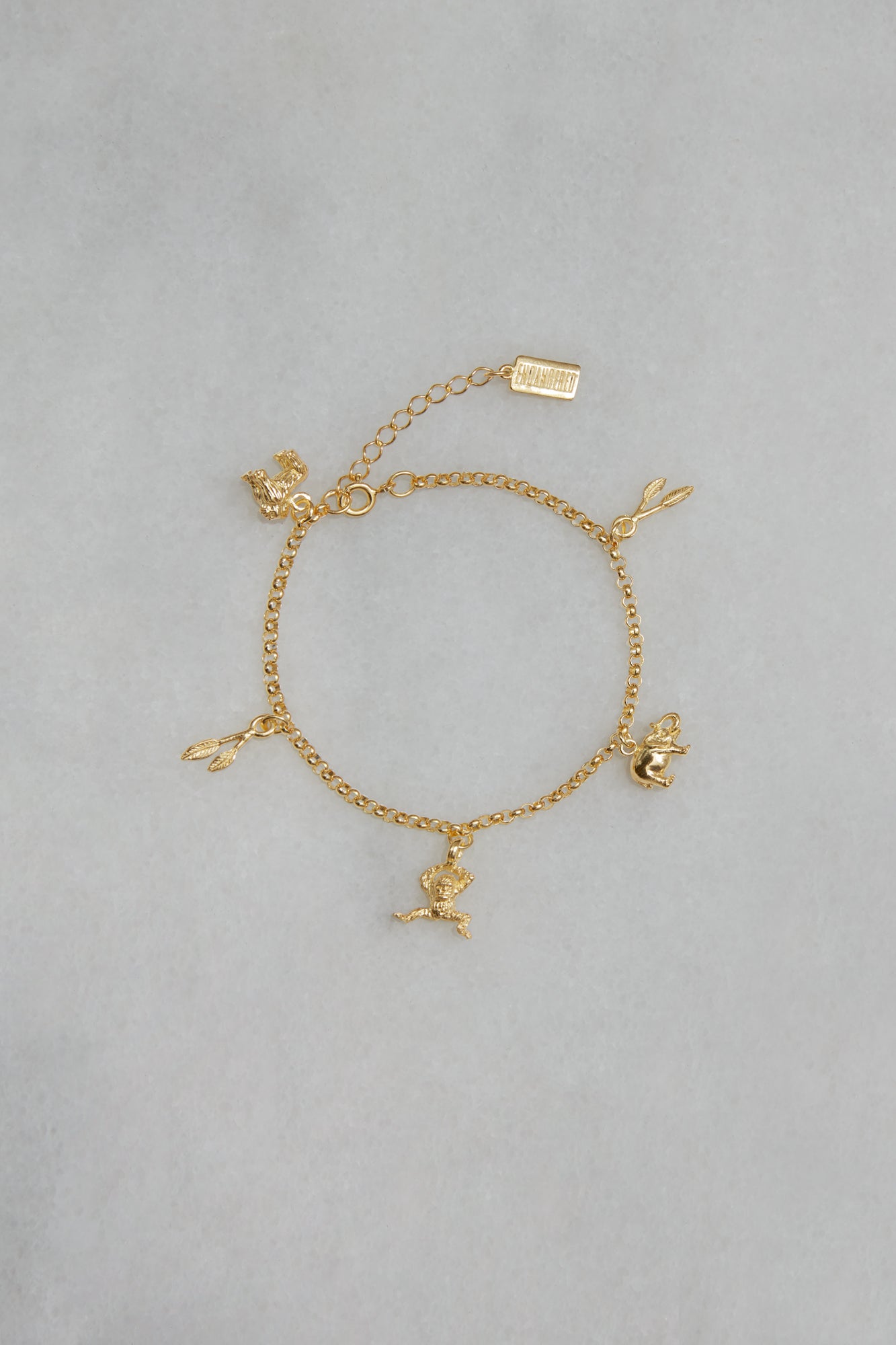 The rainforests of Borneo are among the most biologically rich ecosystems in Southeast Asia, and they contain high numbers of endangered and threatened species. As in many tropical areas around the world, Borneo's rainforests are being cut and degraded for timber, palm oil, pulp, rubber and minerals. The increase in these activities is being matched by a growth in illegal wildlife trade, as cleared forests provide easy access to more remote areas. IUCN has calculated that if current deforestation rates continue, the rainforest is projected to decline from 50% of the original size to less than one-third by 2020.
IUNC status
Critically Endangered
Your Donation
20 % of the full price will be donated to Rainforest trust.
Product details
Charms ranging in length from 1 - 1,2 cm
Chain lenght 16,5 cm + 3 cm extension
Available in sterling silver and 18 k gold vermeil
Recycled material
Ethically handmade in Celuk, Bali
Gold plating wears out over time

Free shipping to Sweden.